Even if you're not actively involved in the film world, you most likely know about the Cannes Film festival. It is an annual event that takes place in the French Riviera. Every year, the biggest names in the film industry descend upon the city of Cannes to attend the festival. The festival is a who's who of the film world, and it is the biggest platform for promoting new films.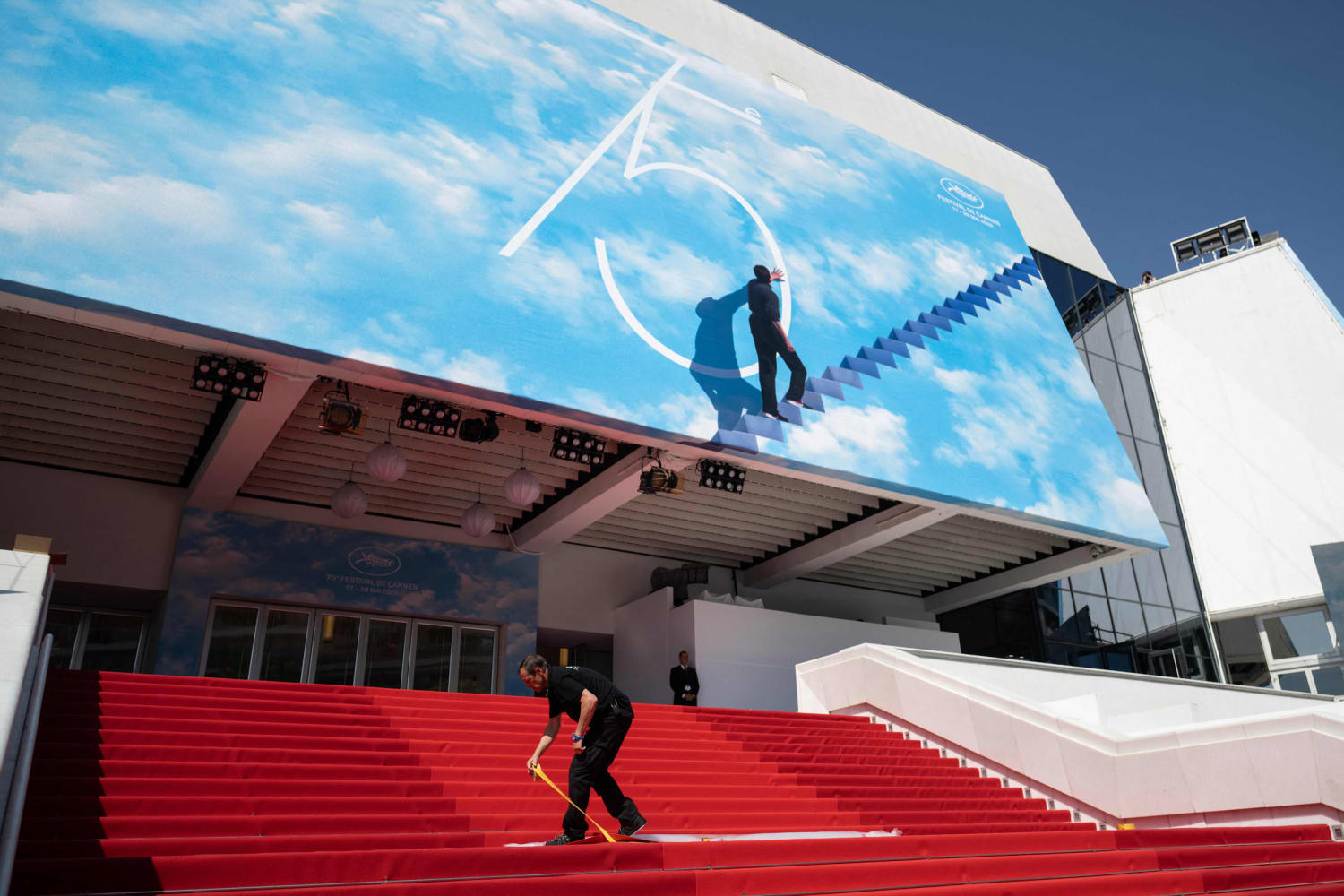 The festival is also a major red carpet event, where celebrities flaunt their latest fashions. In addition to promoting new films, the Cannes Film Festival also hosts a number of events and workshops for aspiring filmmakers. If you're interested in the film industry, then the Cannes Film Festival is definitely an event that you should check out.
This year, three of us from Nostairway had the exciting opportunity to attend the Cannes 2022 festival, watch screenings of new films, network with other creatives and explore the French riviera. We were lucky to watch some great films, including The Strange Case of Jacky Caillou, Dalva: Love According to Dalva, El Agua and El Otto Montagne. We also enjoyed attending late night beach screenings, right next to the calming Mediterranean sea.
In this article we will mention some highlights both of our own experiences and the entire Cannes 2022 festival.
Award Winners
The Palme D'Or is, of course, the biggest award at Cannes, the equivalent of winning Best Film at the Oscars. And at Cannes 2022 another director became a 2 time winner, joining the elite group who have done this in the 75 year history of the festival. This was Ruben Östlund with his strange, satyrical comedy Triangle of Sadness. The film is set in the high class world of fashion, following two models who become stranded on a desert island with just some billionaires and a cleaner. His aim was to make people think, and it received an eight-minute standing ovation after the premiere. Östlund's first Palme D'Or win was in 2017 for The Square.
The Grand Prix was shared by two winners at Cannes 2022, Lukas Dhont's Close and Claire Denis's Stars at Noon. Dhont's film is a heartwarming coming-of-age film about a friendship between two young boys. The film received a twelve minute standing ovation at the premiere. This is not this director's first Cannes success either, he won the Caméra D'Or in 2018 for this first feature film Girl. Denis's film is based on a Denis Johnson novel and follows a freelance journalist.
The award for Best Director went to Park Chan-wook for his film Decision to Leave. As he is one of my all time favourite filmmakers, I was very happy about this result. The film follows an insomniac detective who investigates the death of a man who fell from a mountain, but falls for one of his prime suspects.
The Jury Prize of Cannes 2022 was also shared by two productions, El Otto Montagne by Belgian directors Charlotte Vandermeerscha and Felix van Groenigen and Eo by Jerzy Skolimowski. Both I and our other production assistant here at Nostairway had the luck of watching the screening of El Otto Montagne and we completely understand why it won this award. This beautifully shot film is set in the mountains of Italy and follow a life long friendship between two men and all the obstacles they face. Eo was inspired by Robert Bresson's 1966 Au Hazard Balthazar, and follows the life of a donkey. In his acceptance speech Skolimowski thanks all six of his donkeys.
Best Screenplay was awarded to Tarik Saleh for Boy from Heaven, a spy thriller set in Cairo, Egypt. Due to its portrayal of the national police force, which was deemed as "unflattering", the film was banned in Egypt. When accepting the prize, Saleh dedicated it to young filmmakers, a very positive and encouraging message for those of us still trying to make it.
The Caméra d'Or is an award for feature debut's and at Cannes 2022 it was awarded to Gina Gammell and Riley Keough for their film War Pony. A drama about two Oglala Lakota men growing up on the Pine Ridge Reservation.
Cannes 2022 red carpet
The red carpet at the Cannes Film Festival is one of the most highly anticipated events of the year. Every May, celebrities from all over the world come to the French Riviera to walk the red carpet and promote their latest films. The red carpet is a photo opportunity for journalists and fans alike, and it i
s also a chance for celebrities to show off their style. This year at Cannes 2022 red carpet, there were many standout looks, including draped gowns, sequinned dresses, and bold colours. It is always an absolute spectacle.
Being there this year allowed me to realise just how much people get excited by this event. Locals begin to gather in the surrounding area hours in advance, some even bringing food and seating with them. They dedicate most of their day to waiting, just so they can spot some celebrities and at best get a selfie with them when they're exited the car. As much as I didn't feel this dedication, I can't blame them, it's a very exciting thing to be happening near your own home.
Premieres
For many people, the highlight of the 2022 Cannes Film Festival was a certain premiere. Tom Cruise made a highly anticipated comeback with the premiere of Top Gun: Maverick. The action-packed sequel to the 1986 classic is one of the most anticipated films of the year. Cruise reprises his role as pilot Pete "Maverick" Mitchell, alongside a stellar cast of newcomers, Jennifer Connelly, Jon Hamm, and Val Kilmer. The long-awaited sequel was met with enthusiastic reviews, and many praised Cruise for his commitment to the role.
In addition to excited fans, the film also had a special guest in attendance: US Navy Admiral Robert Neller. Admiral Neller presented Cruise with an honorary Navy jacket, and the two posed for photos together on the red carpet. It was a momentous occasion for both Cruise and the Navy, and Top Gun: Maverick is sure to be one of the biggest blockbusters of the summer. The production received an enormous and extravagant welcome to the festival with fireworks and even an aerial show, making it a big event at Cannes 2022.
This screening is more personal to us, as it is a feature film Nostairway advised on, starring our friend Krish Mudragada. The production requested and was granted a screening at Cannes 2022, which was a fantastic opportunity to promote the feature film and attract distributors. The story follows a couple who decide to go on one last holiday before breaking up. But come across unexpected twists which complicate their trip.
We had a fantastic time at Cannes 2022, and can't wait to attend again next year! 
You can also check back on the Nostairway website every week for updates, stories and facts about female directors today and in the past, as well as helpful advice for women in the media industry.