A creative video company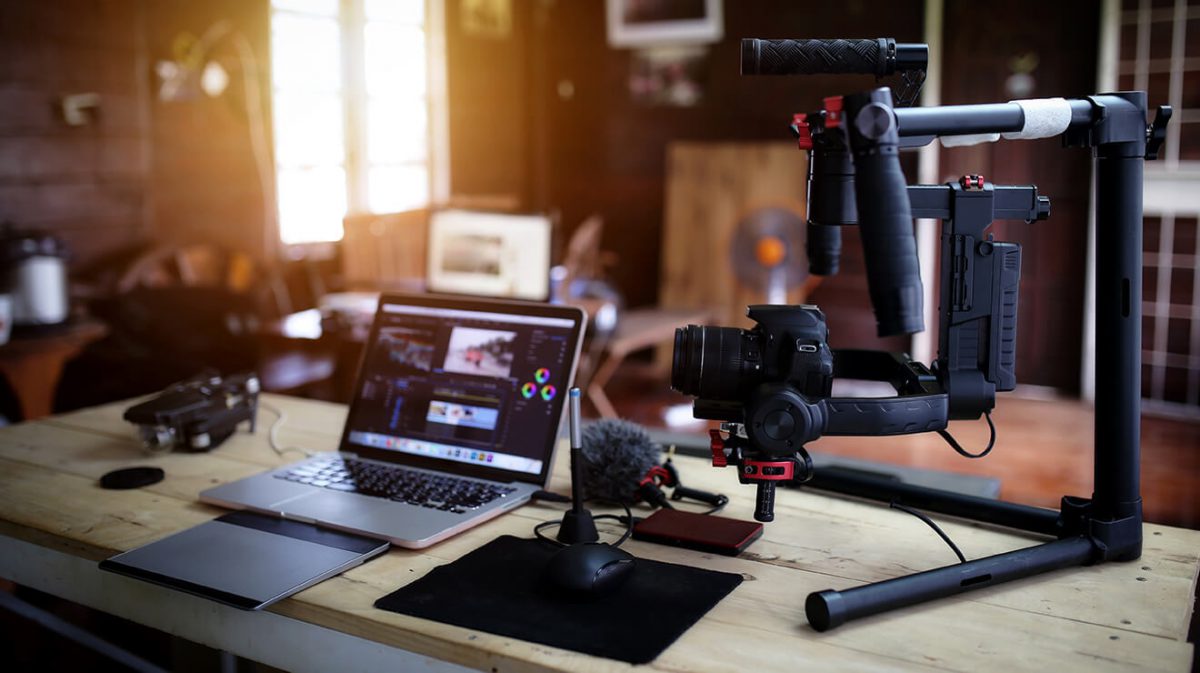 A creative video company is  a development from the days when production companies provided solely the production aspect of the process. The clue is in the name, many video production companies now involve themselves with the creative process as well.  This is certainly the case with Nostairway Creative.
TV adverts
Some years ago there was a gap betwe
en client and the finished content they wished to commission. This gap is traditionally where the advertising agency came in. However, with technology democratising the industry, many companies found embarking on the whole creative marketing process out of their budget.
Some companies still spend hundreds of thousands of pounds on their TV ads (or online ads) starting the exercise with a meeting with an advertising agency. The ad agency would explore the key market, the gaps, the goals and come up with an idea that encapsulates the client's key needs in a  audio/visual concept. It wasn't until this part of the process had been agreed upon that the ad agency then went to a preferred production company and briefed them on what was required. This could take a long time and cost millions. No surprise, then, that many production companies began to feel that they could do, at least in part, the job of the ad companies.
Take a look at this example of a traditional advert.
Feature or Short Films
A creative video company also specialise in short films and features. We have a passion for film and video, and we strive to create innovative and creative content that engages and entertains audiences.
Our team has a wealth of experience in filmmaking, and we are dedicated to creating high-quality films that tell compelling stories. We are also committed to working with new and emerging talent, and we are always on the lookout for fresh voices and perspectives.
If you are interested in collaborating with us on a project, or if you simply have a great idea for a short film or feature, we would love to hear from you.
Production Companies
Production costs have been falling for many years. So, as soon as a major client hears that a competitor has a successful campaign that cost a half or a quarter of their last ad, the overall price expectation comes down a shade and more companies attempt to cut out the initial agency in favour of initiating the creative development themselves; with the help of the production company.
Hence, traditional video production companies started to employ ad execs and creative people to their roster and the creative video company started to appear.
The old traditional method still exists and indeed the advertising industry is currently alive and well, albeit with one eye on their waistline. But the ever-increasing demand for advertising content is accommodating a duality with, even, a smattering of role homology.But businesses need to advertise and the old method is expensive, so creative video companies will only benefit from this growth.
Take a look at our Video Page for a few examples of the creative video process.
A creative video company can help you produce an effective video for your business. By working with a creative video company, you can ensure that your video is creative, engaging, and informative. A creative video company can also help you to target your video to your specific audience. By targeting your video to your audience, you can ensure that they will watch the entire video and be more likely to remember the information that you are trying to communicate.
A creative video company can also help you to create a call to action at the end of your video. A call to action is an important element of an effective video because it gives your viewers a way to take action after watching the video. without a call to action, your viewers may forget about the video or not take action on the information that you want them to. A creative video company can help you create an effective and memorable video for your business.
If you found this article helpful or interesting, check out our other blogs analysing the stages of video production and London videography, such as:
The 3 Stages of Music Video Production in London
The 5 Stages of Video Post Production
3 Stages of Creative Video Production
5 Stages of Corporate Video Production