We're ready to provide video production in Chiswick, home of media.
When thinking in terms of video production, Chiswick is definitely a quarter that springs to mind. With its close proximity to White City, up until recently home of the BBC, Chiswick has been at the centre of innumerable video production in chiswick projects.
Many A-list actors and musicians have chosen to make Chiswick their base. It isn't surprising, then, that Chiswick has a bit of a buzz about it.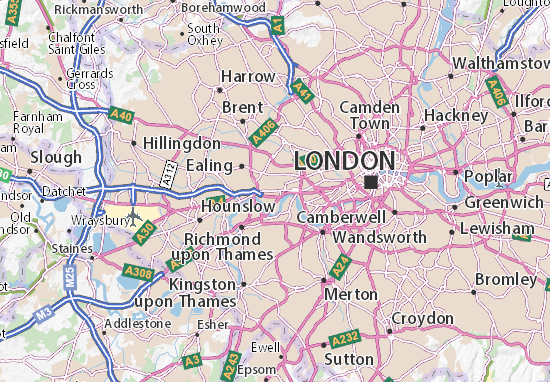 So what's different about video production in Chiswick?
Well, we have always loved Chiswick. Indeed, our Creative Director lived in Chiswick for many years. It still hasn't lost its buzz.
Nostairway Creative has just moved slap bang into the centre of that buzz. We've taken one of the funky new units in The Barley Mow Centre half way down the High Road.
The Centre has a long history of creativity in the area and still houses a great many creative companies. Video production in Chiswick companies like us (don't even think of it) and all manner of entertainment related businesses.
And we're in good company. there are literally hundreds of media production companies in and around Chiswick. From Disney to Vue Cinemas. From Sky to erm . . . Nostairway Creative!
Chiswick's Cultural Background 
Chiswick has a long history of video production in Chiswick, dating back to the early days of the medium. Some of the first video cameras were invented in Chiswick, and the area has been home to a number of video production in Chiswick companies over the years. Today, Chiswick is still a major centre for video production in Chiswick with a number of companies based in the area.
In addition to video production in Chiswick, it is also home to a number of other cultural businesses, making it an important centre for the arts in London. From theatres and galleries to music venues and museums, there is something for everyone in Chiswick.
The area also has a thriving food scene, with a number of great restaurants and cafes to choose from. Whether you're looking for culture or cuisine, Chiswick is the perfect place to find it.
Nostairway Creative, we are a video production in Chiswick company.
We're busy putting the finishing touches to our production studio and by the end of this week we will be providing video production in Chiswick.
We've installed the workstation, set up the surround monitoring system and are busy treating. the walls so that we can also record voice overs. In terms of gear, we run a Mac Pro with 2 x 27″ monitors and 1 x 50″ monitor. A Neumann TLM 103 and a Rode NT2 vocal mic. Beyer surround system, RME interface, Canford cabling and only the best Arabica coffee.
So, if you have a product or service that you'd like to promote, get in touch with us.  We'll make you a nice coffee and throw in a free consultation.
We provide film post production, corporate video production, voice over recording, video editing services, sound design, music production, in fact, every service related to media production from concept to delivery.
Check out the advert below for an example of our corporate video production.
We're really looking forward to providing video production in Chiswick, not forgetting the rest of London of course. 
If you found this article helpful or interesting, check out our other blogs analysing the stages of video production and London videography, such as:
The 3 Stages of Music Video Production in London
The 5 Stages of Video Post Production
3 Stages of Creative Video Production
5 Stages of Corporate Video Production