Top 5 Filming Microphones.
There's nothing worse than a video ruined by bad audio. No matter how good the shots are or how smoothly the film is edited together, bad sound will ruin any viewing experience.
We've put together this list of the top 5 filming microphones so they your next film or video project isn't doomed from the start!
XSW-D PORTABLE LAVALIER SET
Captures crisp-sounding interviews for your videos and is one of the affordable and convenient 5 filming microphones. A lavalier (lav) mic will always sound better than any on-board camera microphone.
The elegant and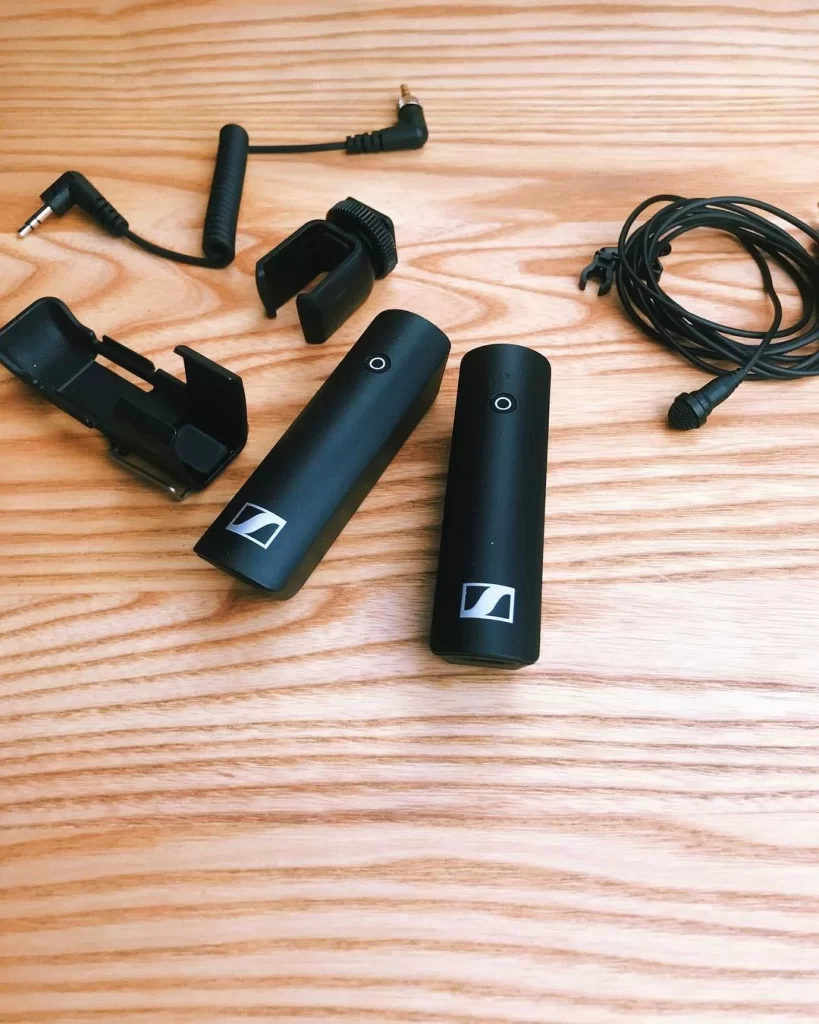 easy to use mic makes it easier than ever before for DSLR'S owners who are looking at capturing dialogue with their camera. The ME2-II will seamlessly link audio sources, has an improved digital transmission that maintains connection even if there is some background noise present in order make sure you get clear vocals when necessary.
.   
One touch ease-of-use
2.4 GHz digital transmission for worldwide operation
75m range (250ft) in optimal conditions
Up to 5 hours battery life on a single charge
Switch between multiple transmitters linked to one receiver
Configure any combination of transmitters and receivers
Mute from either transmitter or receiver
Sennheiser XSW-D Portable Lavalier Set
A true shotgun microphone designed for use with camcorders, DSLR cameras and portable audio recorders as a source of primary and reference audio.
The mic uses a super-cardioid pickup pattern which allows it to capture audio in the front while minimising noise pickup on the side and rear. This makes it perfect for all kinds of projects! And this is why it makes it into our list of top 5 filming microphones.
Аll nеw сарѕulе wіth lоwеr nоіѕе аnd hіghеr ѕеnѕіtіvіtу
Вrоаdсаѕt rесоrdіng quаlіtу соndеnѕеr mісrорhоnе
Соmрасt fоrm fасtоr (150mm/6″ lеngth)
Ultrа lіghtwеіght (85g/3оz)
Іntеgrаtеd ѕhосk mоuntіng
Іntеgrаtеd fоаm wіndѕсrееn 3.5mm ѕtеrео mіnі-јасk оutрut (duаl mоnо)
Тwо ѕtер Ніgh Раѕѕ Fіltеr (flаt, 80Нz) Тhrее роѕіtіоn lеvеl соntrоl (-10dВ, 0, +20dВ)
Саmеrа ѕhое mоunt wіth 3/8″ thrеаd fоr еаѕу bооmроlе mоuntіng
Асоuѕtіс Рrіnсірlе: Lіnе Grаdіеnt Асtіvе Еlесtrоnісѕ: ЈFЕТ іmреdаnсе соnvеrtеr Сарѕulе: 0.50″
Best Filming Microphones, find out more about the Rode VideoMic
Rode VideoMic NTG
Our second shotgun mic on our list of best 5 filming microphones. The Rode VideoMic NTGs has a digital switcher, with access to a high-pass filter, -20dB pad and high frequency boost, a broadcast-grade, feature-packed shotgun microphone optimised for on-camera use. The mic works well with DSLRs, compact cameras and even smartphones. You can add the mic on a camera, use it as a boom mic or as a pistol grip. This mic has all you need and definitely deserves to be on our list of best 5 filming microphones.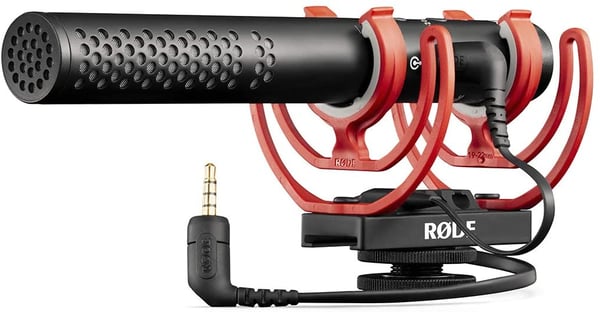 Revolutionary acoustic design, delivering unmatched acoustic transparency and a natural, uncoloured sound.
Highly directional supercardioid polar pattern and very flat frequency response
Unique infinitely variable gain control
Auto-sensing 3.5mm output interacts seamlessly with both cameras and mobile devices
Class-compliant USB-C output with headphone output for seamless audio monitoring
Digital switching – controls high-pass filter, pad, high frequency boost, and safety channel
dB peak warning light
Audio-Tecnica AT875R Line + Gradient Condenser Microphone 
The Audio-Technica AT875R is a short shotgun mic. is designed for video production and broadcast (ENG/EFP). It is equipped with 3-pin XLF connector for input and can easily mount onto most digital cameras. With its narrow acceptance angle and gradient design, this high performance microphone offers natural sounding on-axis audio with excellent off axis rejection of sound arriving from all directions, this makes the Audio Tenchica AT875R a great addition to our list of best 5 filming microphones.
Designed for video production and broadcast (ENG/EFP) audio acquisition
Extremely short length (under 7″) ideal for use with compact digital cameras
Provides the narrow acceptance angle desirable for long-distance sound pickup
Excellent sound rejection from the sides and rear of mic
Tailored response minimizes camera and handling noise
Operates on phantom power only
RoHS compliant—free from all substances specified in the EU directive on hazardous substances
For more information on the filming micophones, Audio Tecnica AT875R 
Sennheiser MKH416 Super Cardioid Condenser Microphone
The Sennheiser 416 shotgun microphone is one of the most popular microphones for film and television broadcasts alike. It's earned its reputation over time as an excellent tool in many productions because it can pick up sounds from far away, without distortion or loss to detail! This is one of our best in our list of 5 filming microphones.
The Sennheiser 416 shotgun mic is a versatile and reliable tool that can be used in both commercial projects as well as film/TV production. The rugged all metal body ensures durability, while its super cardioid pickup pattern isolates dialogue without picking up background noise like other microphones do–perfect for capturing quiet scenes! With high sensitivity (less interference) plus versatility comes one heckuva value package when you go out on your next shoot knowing this bad boy will get the job done no matter what obstacles come into view.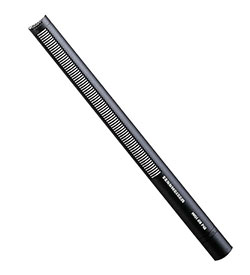 Increased directivity due to interference tube principle
Very low inherent self-noise
High sensitivity
Transformerless and fully floating balanced output
Rugged, suitable for adverse climatic conditions
Matt black all-metal body
Why is the Sennheiser 416 the industry standard microphone?
If you're not already a seasoned location sound professional, it's hard to know which shotgun microphones have a good reputation and which don't. And since the best shotgun mics can be expensive, making the wrong mistake can be costly.
The list of 5 filming microphones is here to help you in your search of the best filming microphones. This list has both budget friendly and economical, to expensive industry standard microphones.
Check out more of the best filming microphones, for video production — 2022