4 Best Reality Shows: LGBT
Welcome to our new series Best Reality Shows! Here we will be talking about all things reality Tv, exploring the joys and suspense they give us and how they fit into the 21st century. For generations, the idea of reality television has attracted both criticism and praise from audiences around the world but we can't deny the comfort these shows give us after a stressful day.
Regardless of one's perspective, it is undeniable that reality shows have progressed over time – becoming more sophisticated in terms of production value and storytelling techniques. From "Candid Camera" to "Keeping Up with the Kardashians", these shows have pushed the boundaries of what was once considered "reality" and explored new realms of social commentary and entertainment. And this brings us onto this months topic, LGBTQIA+ reality shows!
With the rise of LGBTQ visibility, a number of networks have started to develop and air shows that focus on the lives of LGBTQ people. They represent a significant step forward in terms of LGBTQ representation on television.
Here's our list of 4 best reality shows: LGBT
 RuPaul's Drag Race

Rupaul's Drag Race is the best thing to have ever graced our Television screens. This American reality competition features a number of drag race contestants who are given different challenge each week, this includes dancing, acting and most importantly, wearing their best drag outfits to the runway! The show is hosted by RuPaul who is head judge with a number of different judges on the panel every season.
When talking about the best reality shows LGBT! This has to be number one, if you like anything fun, full of humour, sparkle, acting, dancing, amazing hair and outfits. This is the show for you!
Want to find out more about Drag Race? Click here to read all things Drag Race! 
Wanna taster of what RuPauls is like?  Watch the video below!
Queer Eye
Queer Eye is an American reality show and definitely deserves to be in this list of best reality shows LGBT. It debuted in 2018 on Netflix starring Antoni Powoski, a food and wine expert, Tan France, a fashion expert, Karamo, a culture expert, Bobby Berk, design expert and Jonathan Van Ness, a grooming expert. The concept of the show is that these fabulous five spend a week with a contestant helping them improve their lives! It is a makeover show with a twist, it doesn't just focus on superficial aspects such as the way someone dresses or does their hair, but how they live their lifes!
The award-winning show is known for its strong representation amongst the LGBT community and communities that include people of color.
You can watch it on Netflix.
Wanna taster of what Queer Eye is like?  Watch the video below!
Are you the one? (season 8)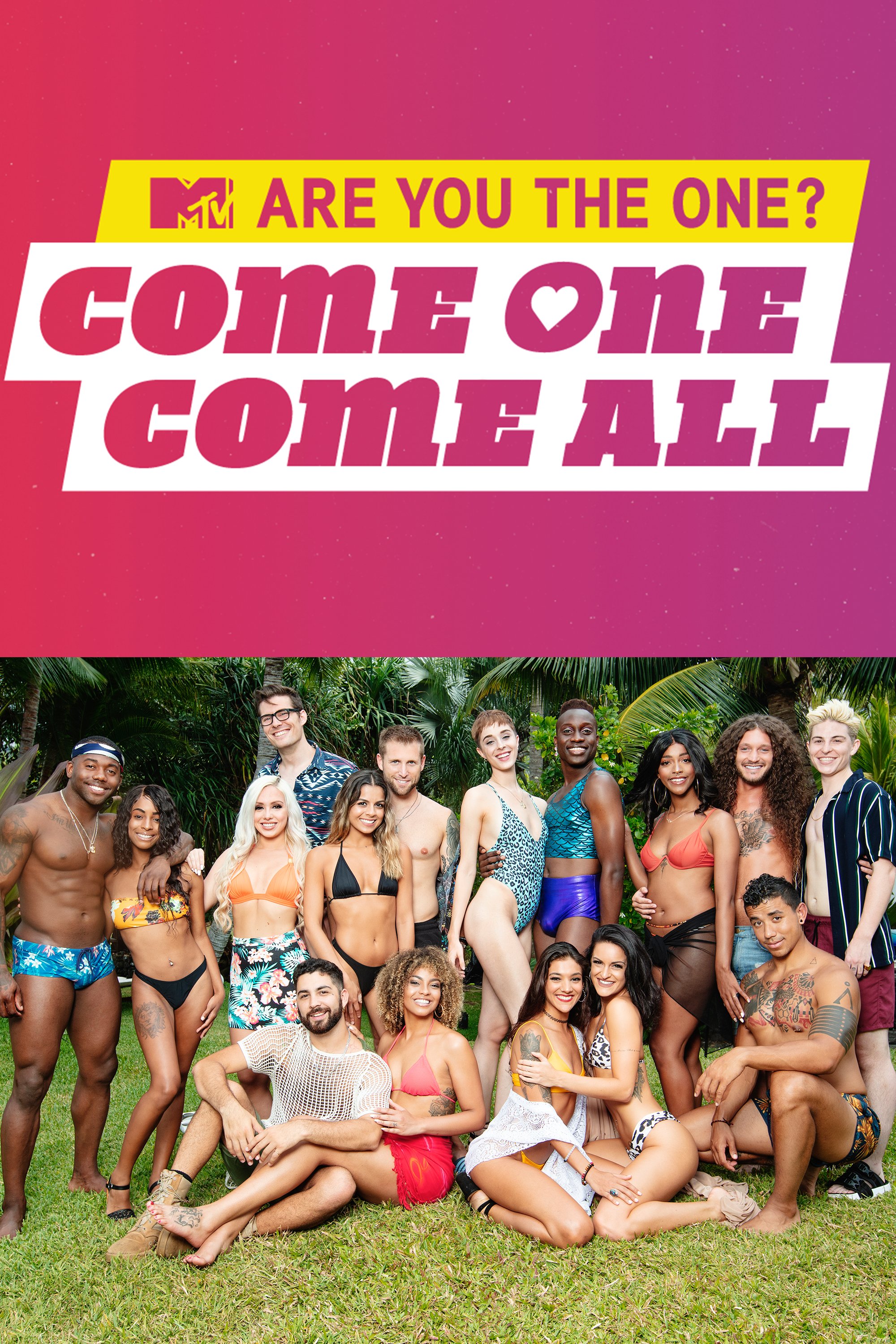 Are You the One is an American reality show on MTV which shows young singles trying to find love and their perfect match. The show started in 2014 which included heterosexual participants and it is only until 2019 that Are You the One season 8, featured openly LGBT and sexually fluid contestants, which was a game changer in reality tv!
The shows concept is for the contestants to find their perfect match, a match that producers, via a matchmaking algorithm have secretly determined before the show starts. If the contestants succeed and get get all the matches right,  the entire group shares a prize of up to $1 million! What's not to like in this best reality shows, LGBT.
Wanna taster of what Are you the one season 8 is like?  Watch the video below!
The Bi Life
The Bi Life is a British dating show that came out in 2018 and it is definitely one of the best reality shows, LGBT. The show follows  bisexual  contestants that explore the dating scene of Barcelona. During their date-cation, contestants get dating advice and support from the host Courtney Act.
This British reality show has been noted for promoting bisexual visibility and was one of the first dating shows in the UK to feature just people of open sexual orientation.
It explores the highs and lows of bisexual dating, as the contestants date, party and live together, they get the opportunity to find romance and explore their identities in the world and this makes for a great contended on our list of best reality shows, LGBT.
Wanna taster of what The Bi Life is like?  Watch the video below!
Like our list of best reality shows, LGBT? Why don't you read some of our other best lists? Come on, you know they're fun!
Check back every Monday for more articles by Nostairway about women in film, TV and broadcast. We also have similar blogs about training courses for adults, graduate training schemes London and other useful skills for the industry.